BUY MARICO'S TRAVEL AND HOUSE PROTECT
EFFECTIVE AGAINST COVID-19 VIRUS+. KILLS COLD & FLU and H1N1 VIRUSES^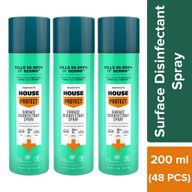 ADD TO CART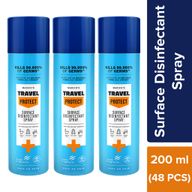 ADD TO CART
What do our customers have to say
about us?
I bought this product and have been using it regularly for the sanitation purpose. The result is good you can use it for both hard and soft surfaces. It has pleasant fragrances as well. The product is very easy to use and you just need spray against the surface. The product came with nice packaging. Overall it is a good quality product which will help to prevent contamination and helped me feel more secure and safer during the Corona Virus pandemic. You should definitely order it.
Tejas
The spray seems to be the need of the hour. It is just the thing you want while you are traveling. O spray it in my car to kill all the germs and even if you go to restaurants, I spray the places I sit. Right now,it seems to be very effective. The quantity seems to be optimum. Even in my workplace, I use it. Hence a great product. The smell is not so pungent. Hence can be used. Keeping in mind the money,it is worth buying.
Abdul
We all need to be more careful about our safety due to Covid. So I ordered this disinfect spray to stay free from all the germs while traveling. Even it's so easy to use. What all I do is just shake it well before using & then spray it on Hard surface or soft surfaces like Car seats, desks, toilet seats, door handles, elevator buttons, Chairs, etc & it leaves a decent fragrance too.
Garima Gupta